Abiword mali program za obradu teksta
Koristite samo tekst procesor, ne trebaju vam kompletni office paketi. AbiWord je praktičan, mali, brz, besplatan (open source) program za kucanje i obradu teksta. Izgled programa AbiWord sličan je kao klasične verzije Microsoft Word-a (pre Office-a 2007) sa padajućim menijima, trakama alata i velikim prostorom za unos i formatiranje teksta.
Sve bitne opcije za obradu teksta su lepo raspoređene i pregledne, tako da se korisnik veoma brzo navikne na rad u AbiWord -u. Pored osnovnih funkcija za obradu teksta u AbiWord -u se mogu kreirati tabele, različiti stilovi, zaglavlje i podnožje (header, footer), fusnote, kolone, polja za unos teksta, simboli, RDF Link, numerisati stranice, unositi slike i fotografije. Tu je i funkcija provere pravopisa i gramatike. Pored klasičnog uređivanja dokumenta, mogu se koristiti i šabloni koji su dostupni u AbiWord -u. Tu su različite vrste poslovnih pisama, izveštaja, memoranduma, saopštenja, Fax ili e-mail šabloni. Pristup ovoj opciji je preko menija File => New using Template. Možete napraviti i svoje šablone, snimiti ih i kasnije koristiti po potrebi.
Podržani formati su Abi Word Documents (.abw, .awt, .zabw), Microsoft Word (.doc, .dot), Rich Text Format (.rtf), Text (.txt, .text), HTML (.html, .htm, .xhtml), Collaborative File Descriptor (.abicollab), OpenDocument (.odt, .ott), OpenOffice Writer (.stw, .sxw), Office Open XML (.docx, .dotx, .docm, .dotm), StarWriter up to 5.x (*.sdw).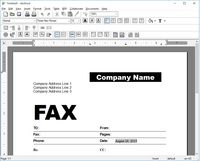 Podržava preko 30 jezika. Program za tekst nije zahtevan što se tiče hardvera, zauzima veoma malo prostora na hard disku u odnosu na druge tekst procesore, tako da se može koristiti i na slabijim računarima. Može se instalirati i koristiti na Windows 2000 / Windows XP / Windows XP64 / Windows Vista / Windows Vista64 / Windows7 /  Windows7 64 / Windows 8 , 8.1 / Windows 8, 8.1 64 / Windows 10 / Windows 10 64 /, kao i na Linux operativnim sistemima.
AbiWord je besplatan program za obradu teksta sa svim funkcijama na koje ste navikli u drugim sličnim programima, bez obzira na to koji ste tekst procesor ranije koristili.
Link za download programa: