Kako dodati My Computer ikonicu na Windows 10 Desktop
My Computer i Recycle Bin su najvažnije ikonice na radnoj površini. My Computer se na Window -su 10 sada zove This PC. Preko This PC -ja pristupa se particijama na tvrdom disku, CD/DVD/BD rezaču (čitaču), USB flešu, drugim računarima na mreži, dokumentima i drugim fajlovima. Kada se Windows 10 instalira kao "čista" instalacija a ne kao nadogradnja, This PC ikonica se ne nalazi na radnoj površini (desktop -u). Kako dodati My Computer ikonicu na Windows 10 Desktop ? Da bi se ikonica This PC dodala na Desktop treba uraditi sledeće:
Desni klik mišem na Radnu površinu (Desktop), pa klik na Personalize.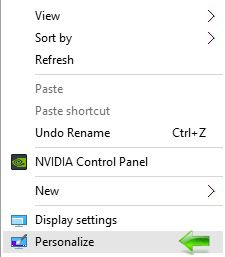 Otvoriće se prozor Personalization. U ovom prozoru kliknite na Themes sa leve strane, pa na Desktop icon settings na desnoj strani.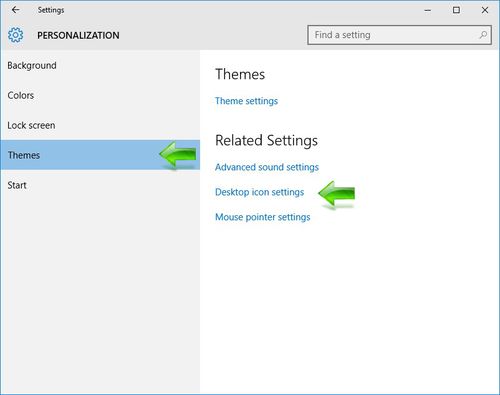 U prozoru Desktop Icon Settings obeležite (čekirate) Computer i ikonica This PC će se pojaviti na radnoj površini.
Ovde možete dodati ili ukloniti i ikonice User's Files, Network, Recycle Bin i Control Panel.
Ukoliko ste navikli na naziv My Computer ili na neki drugi možete ga promeniti tako što startujete This PC i u prozoru nađete na levoj strani "This PC". Desnim klikom na isti otvara se meni pa se ide na Rename (ili obeležite This PC pa pritisnete F2). Zatim ukucate željeni naziv pa pritisnete Enter.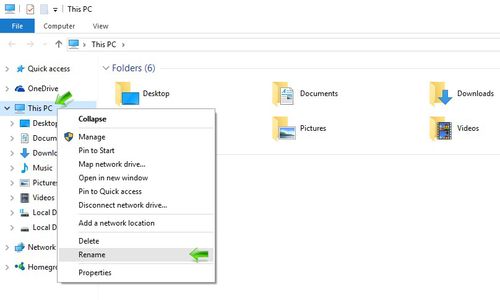 Desnim klikom na ikonicu This PC, koja se pojavila na radnoj površini (desktopu), pa klikom na Pin to Start ikonica će se pojaviti i u Start meniju.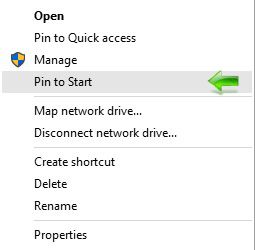 Ukoliko želite da uklonite ikonicu This PC iz startnog menija kliknete na Unpin from Start. Ova opcija se pojavljuje kada se klikne na Pin to Start.